"What is the most important thing one learns in school?
Self-esteem, support, and friendship."
- Terry Tempest Williams
My new classroom set up
Originally, I was searching for an opening quote for this blogpost related to new starts and fresh beginnings. However, I happened upon this quote and decided it worked perfectly. This shall be my mantra for this year. I will not be focusing on the tests. I will not be focusing on data. I will be focusing on creating lifelong learners and strong relationships with my students.
Today was the first day of school. While I am exhausted, I am inspired and exhilarated. I read many wonderful books this summer, including
Learn Like A Pirate
,
Teach Like a Pirate
,
He's the Weird Teacher
, and
Move Your Bus.
I'm going to dedicate an entire post to the lessons learned from these four books in the future, but they made me look at my classroom differently*.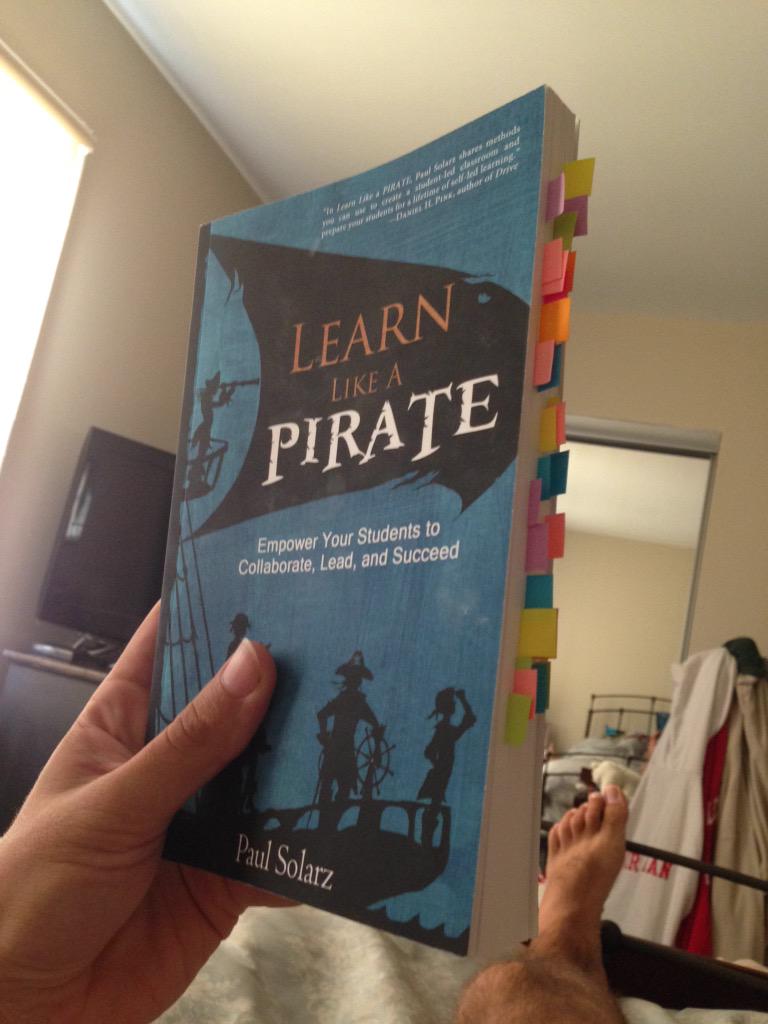 Inspiration from Learn Like a Pirate
First and foremost, I hit the ground running. I sent out a
welcome video
and information to parents a week before school started. The video introduced me (and my cat and superhero obsessions) and gave some insight into the coming year. I also called all of my students and spoke to them or left voicemail. This laid the groundwork for building strong relationships.
I also rearranged my classroom. I threw out all desks (including my own) and replaced them all with tables. This opened up and created a new look for my room. Time will tell how this works out.
Other changes include the environment and instruction. On the environment side of thing, I am going to give more responsibility to the students. This is largely due in part to the lessons in
Learn Like a Pirate.
We will also be flipping math class. Today, we discussed the concept of flipping, why we're doing it ("we can learn at home and work in school" - their summary,) and practiced taking notes from a video I recorded. I am excited for this new endeavor and will wrote a more extensive post later on this*. In addition to this, I just raised enough funds on
DonorsChoose to get 12 more Chromebooks
for my classroom. I am looking forward to being almost fully 1:1 and the possibilities it brings!
So there is a lot that is changing in my room, but a lot will stay the same.
Relationships first
has always been my goal. I focus on growth, both academic and individual. My standardized test scores may not be outstanding (nor are they terrible) but that doesn't matter to me. I will continually strive to make sure all 24 of my new students feel that they are a valued and critical part of this classroom. I said to them that we would become a family, and I intend to keep true to my word.
*After proofing this post, I realized I alluded to
numerous future posts. Sorry!
I will also continue to support the families of my students. I recently completed my Masters of Science in Curriculum and Instruction, and my research was all based on parental involvement. I investigated a first-hand look into the parent perspective of involvement. I am not a parent of humans (only a cat) and this helped me to understand their needs. I will use this to help meet their needs, through my
continued HSCNs
and providing the Flipped Videos. I also
revamped my classroom website
to maximize its efficiency and "user-friendly-ness" and created a Facebook (first time since 2011) to help meet the parents where they currently are. This support for parent will begin right away, with me holding a "Back-to-School Night" all about what to expect in fourth grade on Thursday.
Positivity is my goal for this year. I want to make sure my students, the parents, my co-workers, and I am happy. Fly High Fridays are something I'll write about more later*, but essentially they are meetings to celebrate successes in our school. I'll be doing the Friday Five where I call five parents to share something great their child did. Too much of education is about data and tests and negativity and fixing run-on sentences (maybe I need a refresher.)
I want this year to be different; hold me to it.
What are your goals for the year? How will you celebrate success and build relationships?